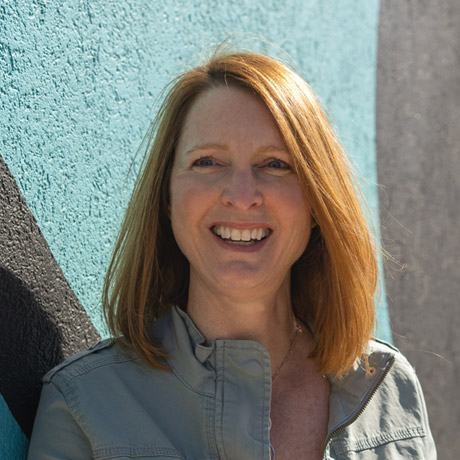 What are some ways SEO has changed over the years?
SEO has evolved and is constantly changing.  When I first started working with SEO, the main focus was on keywords–and it still is–but in a different way.
Keywords help the search engines rank your website for products and services. A good keyword strategy will improve a site's organic rankings.
Years ago the focus was on adding keywords multiple times on a page, as well as in your meta titles and descriptions, images, etc., and often this created poor content.  This is now referred to as "keyword stuffing" and can negatively impact rankings. Google and other search engines have updated their algorithms to be able to identify readable, quality content versus a page overstuffed with keywords.
In 2019 Google released an update, BERT, which significantly changed how Google interacted with web pages. This used a neural network to read web pages and obtain information more similar to how a human would. This brought improved understanding of natural language on web pages and connected this information with search queries.
Another more recent Google update looks at how "user friendly" the web pages are based on core web vitals: load times, whether or not ads may intrude on the user's mission, and whether content moves around on the page as the site is loading. In the past, "user experience" was not considered when ranking a web page.
These most recent updates show how much the search engines have evolved, and how challenging it can be to stay up-to-date on algorithm changes.
How do you keep up with the changes?
There is a lot of information to follow. One resource I reference regularly is Google's Developers Blog (https://developers.google.com/search/blog). There are also several other online publications that focus on digital marketing, such as "MOZ," "Search Engine Land," and "Search Engine Journal," to name a few.  These sites provide an array of insights for SEO including current Google algorithm updates and how it may impact a website, case studies, insights from other SEO and digital marketing experts, tips and additional helpful information.
Is SEO an analytical science or a creative art?
I think it is a little bit of both. It is an analytical science in the sense you have to look at the technical side of SEO to help guide any site changes. It is a creative art in the sense of how you use content, images, CTAs (call-to-actions), etc. on the site to attract users and get them to interact with the website.
What are some FREE tools that are helpful for gauging SEO?
Google Search Console: This tool  provides great insights to how the site is performing, including technical SEO issues, keywords rankings, and much more. Bing offers a similar tool, Bing Webmaster Tools.
For keyword research and ideas, Google Trends and answerthepublic.com can help find trending keywords and different variations of keywords.
Google Analytics: This is a free tool to track traffic on your website, which provides valuable insight on the pages visited, sources, and how users are interacting with your site. This is something that can be used to evaluate SEO traffic, and it also provides a view of how marketing efforts are impacting your overall website.
Screaming Frog: This tool  works well for smaller websites. You can use this to crawl a site and gain insights on page status, SEO titles and descriptions for each page, and other technical data to show internal redirects, broken links and more.
Google Business Profile: This is the online business profile in Google that is typically seen in the Google map results, but also appears in the general Google search results. This should be customized for your business to help improve the local SEO presence.
What is one SEO item people sometimes overlook that they shouldn't?
The pitfalls of content duplication. This is seen mostly on larger sites that frequently post blogs. After years of writing blogs, sometimes businesses will repeat a topic, but instead of refreshing an old post, they create a new one. Having multiple posts with similar content will create competing pages for the same keywords. The search engines will crawl all the pages of the site, and rather than having one page to rank, they will now have two or more, and potentially split the ranking. This can limit how well a page could rank.  Consider this as part of your SEO strategy when building out the content of the site.
As someone who has helped hundreds of clients with their SEO, what misconceptions have you found that people have regarding SEO optimization?
One misconception is the idea that SEO is a one time thing, and that it is just about adding good keywords. Since the search engines are constantly updating their algorithms, SEO is never a one-and-done tactic. To stay on top of the changes, and to make sure your site continues to show up well in the search engines, someone should monitor the site's online visibility and make updates on an ongoing basis. This will help grow and improve the quality of organic search traffic.
It is true that SEO does rely a lot on keywords, but it isn't about adding keywords randomly throughout the site. You have to make sure you have an SEO strategy and align sets of keywords to each page of your site. There are also technical aspects of SEO that most website owners may not realize can impact SEO.
What are good "before" and "after" metrics to note when evaluating an SEO campaign?
I always start by looking at which keywords are important to a site and look at current keyword rankings before making any site updates for SEO. You also want to look at the current number of users to the site who are coming from organic search. This will allow you to see growth in Organic Search traffic after SEO changes have been implemented.
It is important to note how much organic traffic is landing on specific pages. If you are trying to increase traffic to a specific page on your website, evaluate how much organic traffic is coming to the page, and then compare the increase after SEO changes have been implemented.
If you are tracking conversions from Organic traffic, it is advisable to look at the types of conversions and the conversion rate. If your SEO goal is to drive a specific interaction from Organic traffic, this can help you determine the success of your SEO strategy.
Pretend you are going to give me a 60 second "elevator speech" on what SEO is and why, as a business owner, I should focus on it–ready? Go!
SEO stands for "search engine optimization." This is a technique that includes strategic updates to a website to increase a site's visibility in the the organic, or non-paid, search results when users search for products or services related to your business on Google, Bing, and other search engines. Organic Search traffic is typically the top source of traffic to a website, which is why SEO is important in growing your brand online. A well optimized site will help your site appear higher in the non-paid search results, driving new and quality organic traffic to the site.
SEO doesn't just focus on the proper use of keywords on the site, it also ensures your site is performing optimally. For example, SEO takes into consideration the user's experience, which includes the site's load times, whether or not the users are interacting with the website, and if they are converting. If they aren't, then we determine why not. If the site is loading too slow, users will not stay on the site. If users are not converting, it is possible we need to reevaluate the keywords driving the organic traffic. Sometimes the content needs to be revised to make sure the page is providing the information the users are looking for.
There is a lot more to SEO than most people realize, but it is definitely worth putting the time and effort into. SEO alone will help improve visibility, but it is a long-term strategy. For the most successful outcome, SEO should be part of a holistic marketing strategy.