Getting Back to the Basics
We dared visitors to disconnect.
Corolla, North Carolina is not for everyone. Here, you won't find fried Oreos, loud neon lights, or henna tattoo shops. There won't be a crowded boardwalk, overpriced carnival games, or pizza slices the size of your head.
And we're completely okay with that.
At Ciniva, we've been helping our friends at Visit Currituck, the official department of travel and tourism for the Northern Outer Banks, with website and creative services for years. This past spring, we were tagged to develop a creative campaign and digital presence focused on their most popular destination – Corolla.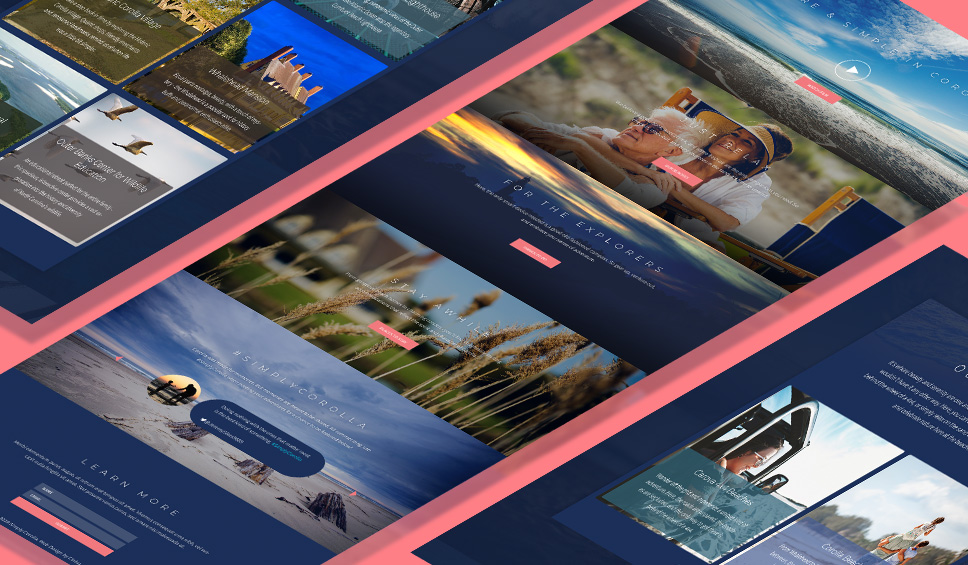 As the opening line suggests, Corolla delivers a genuinely unique experience from typical beachfront destinations. It's not about endless activities, amusement parks or nights spent partying. Corolla is about relaxing, unwinding, and escaping. It's about spending days on the beach with family and friends. It's about going off the grid, unplugging and exploring your surroundings.
Rather than disguise this experience, we wanted to tell a story that emphasized it – a rallying cry to vacation a little differently. "Simply Corolla" is a story of simplicity designed to capture the unrivaled experience that sets this quaint beach village apart. Here, we dared visitors to disconnect, to trade smart devices for compasses and connect with nature.
The team implemented this story across social media channels and digital ads. We developed a custom microsite to serve as the hub for this narrative. We invited visitors to use #SimplyCorolla when sharing their adventures. We even helped produce a short film extending this creative.
To check out the Simply Corolla microsite, click here. And if you'd like to get in touch to talk creative campaigns, just drop us a line at hello@ciniva.com.