Hi-5 with Eddy Meola
"Since business owners put so much of themselves into their work, it is a privilege when they trust us to be their partner."
Hi-5: 5 Q's on work, life & inspiration
Say hello to Eddy Meola, our Digital Marketing Manager.
He is well-versed in the full gamut of digital marketing campaigns, and his skill set ranges from the creative to the analytical. When he is not working, you'll find him reading, planting fruit trees, or playing with his kids.
We now interrupt his busy day for a quick Hi-5…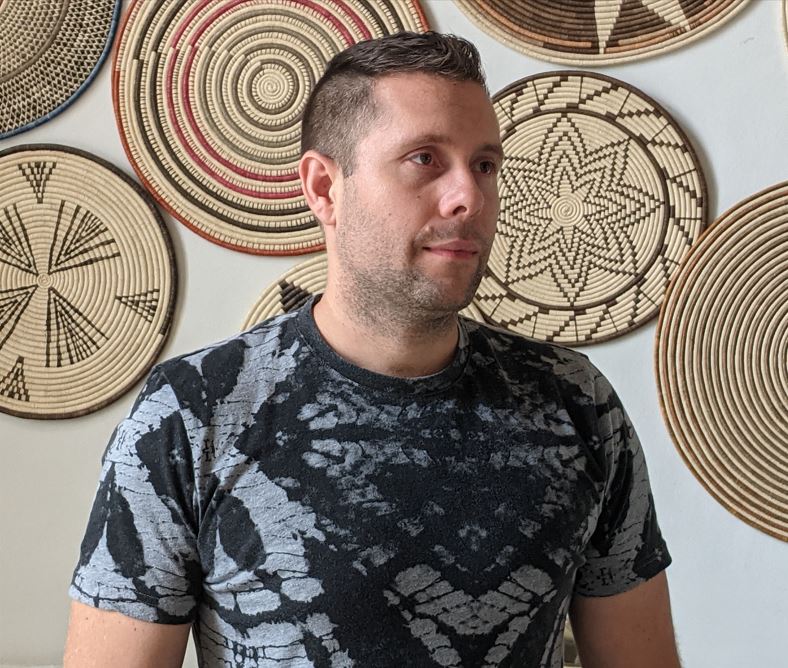 What brings you the most joy in the workplace?
Seeing the joy in our clients after a successful project, such as a website build, marketing campaign, or social media endeavor. Looking back at previous projects, many of the details become difficult to remember–such as the time spent brainstorming and planning, the hours of research and analysis, the tweaks and adjustments to campaigns. However, the people and their reactions stick with you. Since business owners put so much of themselves into their work, it is a privilege when they trust us to be their partner. Then, when a project comes together, it is a thrill for our team and theirs. This is what I enjoy the most.
What do you enjoy most when you're not working?
I love quiet, prayerful time, both alone and with my wife and kids. With three young children, quiet time can be rare, so I cherish the moments. I enjoy reading, learning, and teaching. My other hobbies include exercising, gardening, writing, and various forms of art.
I also grow and bottle the best homemade pickles you'll ever taste!

Do you have any pets? (pictures please!)
I have two cats and two dogs. The black cat is named Frijole (spanish for "bean"). He is very sweet and thinks it's his job to cuddle with my wife all day long. His sister is the calico cat and is named Katana. She is more wild spirited and does everything with her claws out.
Our tan dog is named Mela (may-la). She is very intelligent and an excellent guard dog. We rescued her from living in the streets. She was nothing but skin and bone when we started leaving food for her, and it took weeks before she would come close enough to pet her. Now she rolls over for belly rubs and her tail doesn't stop wagging!
Our black puppy is Perla. She is a new addition to our family. So far her most defining characteristics are that she is very playful, intelligent, and a voracious eater. Seriously, she is like a Tazmanian devil when she gobbles up her food!
What advice would you give to your teenage self?
There is so much I would like to say! Could I have a whole day to help myself avoid the pitfalls that are to come?
Assuming I only had, say, 15 seconds, here is the advice I'd give:
Don't waste time worrying about trivial matters in your personal life. Don't rely on anyone to educate you; rather, research and analyze everything yourself, thoroughly and exhaustively. Most importantly, above all, always be a lover and seeker of The Truth.
What is your all-time favorite place to eat and what would you order?
Definitely El Güero Canelo in Tucson, Arizona. I would order a caramelo and load it up at the toppings bar with pico de gallo, cucumbers, pickled onions and a squeeze of lime. Since they are relatively small, I would also order a Sonoran dog. This is a hot dog wrapped in bacon and served on the fluffiest, most delicious homemade bun you've ever had. They are eaten with pico de gallo, pinto beans, mustard, mayonnaise, and sometimes a little salsa verde (or salsa roja, if you like your food picante).
The hardest part is choosing what to wash it all down with–an horchata or jamaica or tamarindo? If I could take my family, we would all order different drinks and share! I ate this food all the time as a teenager, so the only thing that could possibly surpass the taste is the nostalgia.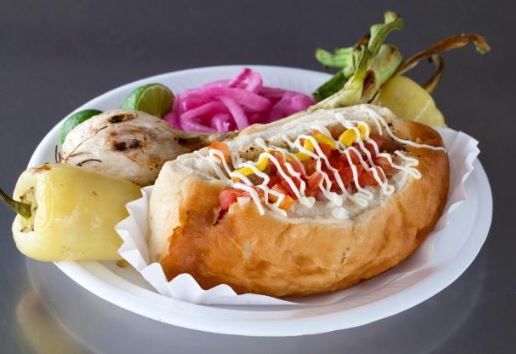 photo Source: https://www.foodnetwork.com/restaurants/az/tucson/el-guero-canelo-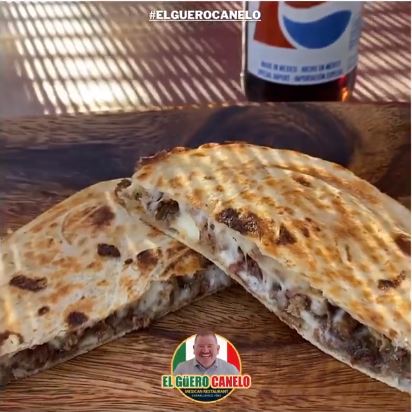 photo source: https://www.facebook.com/watch/?v=4578887702159910
Eddy sees the big picture while remaining focused on the details. He views projects from multiple angles to ensure your needs–and the needs of your customer's–are addressed and your brand's desired image shines through. Reach out if you have a project you'd like to discuss with us, and we'd be happy to dig into it with you!