Together We Belong
It's a more than just a tagline – it's a story of togetherness and community
At Ciniva, we're always super psyched for the opportunity to work on projects with a purpose. Projects that positively impact our community in immeasurable ways. Meet Coastal Behavior Consulting – a group of insanely passionate individuals that provide positive interventions for children with Autism and other developmental diagnosis.
Based out of Virginia Beach, Coastal's team of certified professionals use the tenants of Applied Behavior Analysis (ABA) to create significant positive change for Hampton Roads' families. This year, we joined forces to redefine Coastal's identity and apply it to every conceivable platform, both online, offline, and out of home.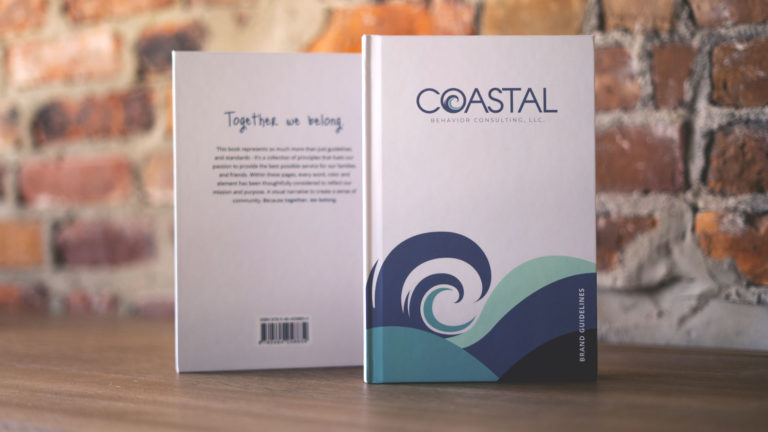 But first, we had to unpack their story. Through our collaborative workshop, we got together to learn everything there was to know about Coastal and the space they operate in. For those who are unfamiliar with ABA, it's essentially the design, implementation, and evaluation of an environment to produce improvements in behavior.
Honestly, these people are rockstars. As you chat with them and listen to their stories and their challenges and their devotion to these families – it's impossible not to feel goosebumps all over. It was our goal to create an identity that went beyond logos and color palettes, but reflected the energy, integrity and mission of the people who work there day-in and day-out.
Together we belong
It's a more than just a tagline – it's a story of togetherness and community, a constant desire to create an environment that children can enjoy, not endure. While undoubtedly simple, this story inspired Coastal's entire rebrand.
For their logo, we incorporated a clean, modern wave that represents not only their proximity to the shore, but the very nature of the work they do each day. A symbol of strength, fluidity and motion – the wave embodies their continuous mission to move forward. And just like the kids they serve, no two waves are ever the same, a quick reminder to adapt, remain flexible and discover the right path.
We intentionally selected colors that embrace the vibes of their oceanic surroundings. Equal parts warm and friendly – this palette was designed to create a sense of calmness for their community.We're currently working on applying this new identity to Coastal's website and marketing materials. Needless to say, we're jazzed about the direction and we can't wait to share it with their community! Need help with branding? Drop us a line! We'd love to learn more about your business and discuss ways we could help.