One Year Illustrated
"These were inspired by the cartoons I grew up watching in the 80s and early 90s."
It's been about a year since we hired our first design intern, and in just that short period, Ryan has grown to take on the role of full-time designer here. What a year it has been! We tackled some of our biggest and most best projects to date. Ryan was a key team member in contributing to those successes and helping us integrate our brand and cultivate a vibrant culture around the office – if you didn't know, he's the steady hand that painted our colorful in-office mural.
As of late, he's had an opportunity to apply his signature style to some of our Curbside Coalition posters – you may have seen a few of these bad boys around the Downtown Norfolk area.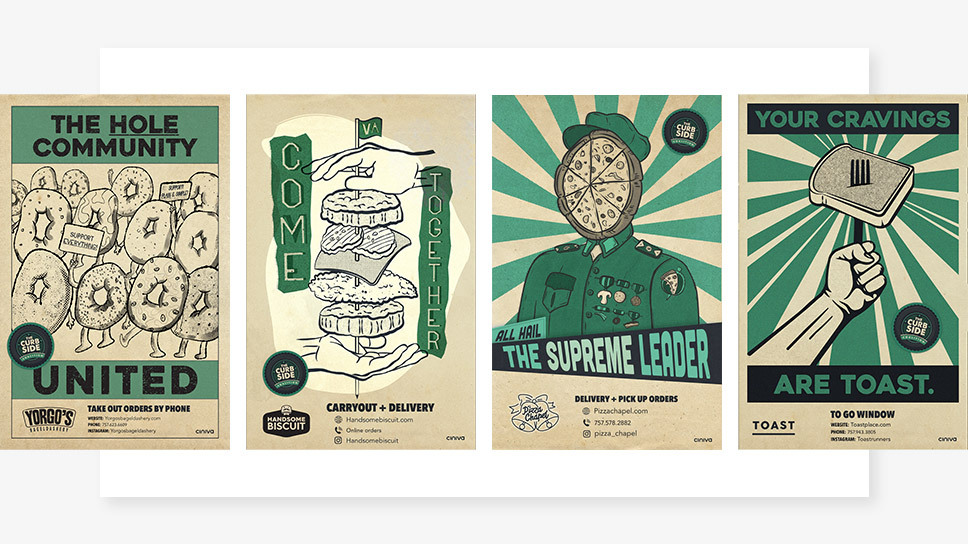 Ryan loves to create for his community; and when he's not directly trying to help out local businesses, he's contributing his artistic talents to some of our unique projects like illustrating children's books and tabletop games. Check out some of his work on the recent release of Dragon Battle:
"These were inspired by the cartoons I grew up watching in the 80s and early 90s."
We are always looking to take on creative challenges of all types – we are a true extension of your team and your success. Hit us up if you'd like to collaborate on a project together, we'd be happy to get the conversation going.